If you are looking for a high-quality paint work, look no further. We offer a great service that is fast and reliable. We can help you in residential exterior painting, residential interior painting, and commercial painting. 
Our team is always ready to take on the next challenge. We will send you a professional that can evaluate your project and then give you an estimate. Right before your project, we will double check all the details. On the project day, our team will arrive at your property on time and will be ready for action. Before any job, we will make sure we fill all nail holes and sand all rough surfaces to ensure quality work. We will help you cover furniture, TV, and other properties. We will make sure to complete the job on time and give you the best results, then we will walk you through the process and make sure you are satisfied.
When you are ready for free evaluation, we will send one of our team members to your property to give you an estimate. We understand that time is important and for that reason we will give you a quality work in a timely manner. Reach out to us today if you have any questions.
There are 5 Types of paints that we offer:
1-Flat: Flat paints are the least shiny types of paint. They don't require too much covering for nails and holes. However, they are not as durable as other types of paint. Chemicals or bleaches can really damage it and it is only recommended for areas that does not have too much traffic such as dining rooms.  
2-Eggshell: They are very popular and cover rough surfaces and offer more durability than flat paint. It is suitable for medium traffic areas like hallways and entrances.
3-Satin: They are common finishes and offer more durability than eggshell and flat paints. They are perfect for areas that attract high traffic like kitchens, bathrooms, and family rooms.
4-Semi-gloss: Semi-gloss paints offer more reflection than other paints. They are so durable and resistant and can be best used in areas with moisture such as bathrooms and kitchens. However, they can highlight imperfection more than other types of paint.
5-High-gloss: High-gloss offer the shiniest appearance. They are also very durable and can offer a great choice for outdoor surfaces. These types of finishes are usually durable but they can show any types of imperfections easily.
Fill out this form to book your house painting estimate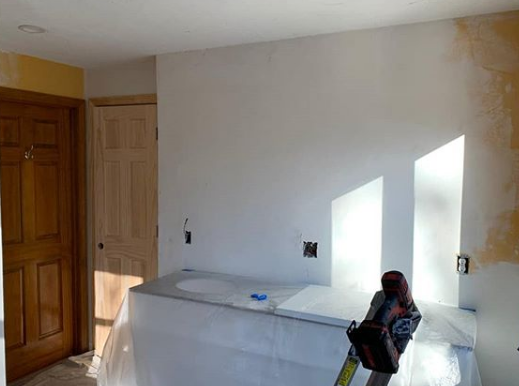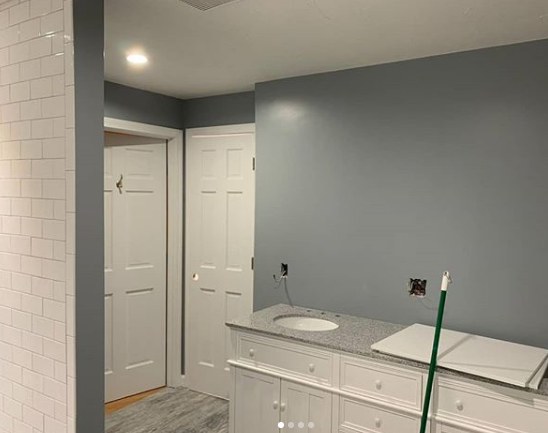 Quick Service On Emergency Call - 24/7
Get Free Consultation
We've Been Building For Over 20 years
Mister contractor serves residents all over Canada! You can trust us to get the job done.